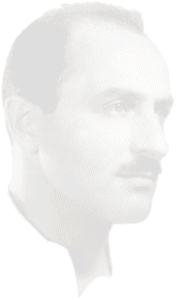 Publishers & Rights-holders
The amount of music by Blitzstein currently in print is not huge, but matters have been improving over the past few years. Many works never made it to print, and what little did usually didn't stay there for long. More often than not, it will be necessary to investigate the archive, or consult the Estate.

The following information is, to the best of my knowledge, the current situation of music availability.
Music on Sale
The Marc Blitzstein Songbook Volume 1
Published by Boosey & Hawkes

The Marc Blitzstein Songbook Volume 2
Published by Boosey & Hawkes

The Marc Blitzstein Songbook Volume 3
Published by Boosey & Hawkes

Regina (vocal score)
Published by the Hal Leonard Corporation

Opera American Style: Arias for Soprano
(Includes four arias from Regina:
Music, music, music; What will it be for me?; The Best Thing of All; Birdie's Aria)
Published by the Hal Leonard Corporation
Music for Hire
THE CRADLE WILL ROCK
SYMPHONY "THE AIRBORNE"
REGINA (Original & Scottish Opera Versions)
THE GUESTS

European American Music Corporation
Schott Music Corporation & European American Music Distributors Company 254 West 31st Street Floor 15 New York, NY 10001 Tel: +1 212 461 6940 https://www.eamdc.com/
---
THE HARPIES
I'VE GOT THE TUNE
PIANO CONCERTO
ORCHESTRAL VARIATIONS
SUITE: SURF & SEAWEED

Boosey & Hawkes
295 Regent Street
London
W1R 8JH
Tel : +44 20 7054 7241

35 East 21st St.
New York
NY 10010
Tel :+1 212 358 5300

---
If your inquiries draw a blank, the Kurt Weill Foundation for Music now handles the Blitzstein Estate and should be the point of contact for any inquiries relating to Blitzsteinís body of work. You can contact them here:

The Estate of Marc Blitzstein
c/o The Kurt Weill Foundation for Music
7 East 20th Street, 3rd Floor
New York, NY 10003

kwfinfo@kwf.org
+1 212 505 5240
http://www.kwf.org/foundation/marc-blitzstein